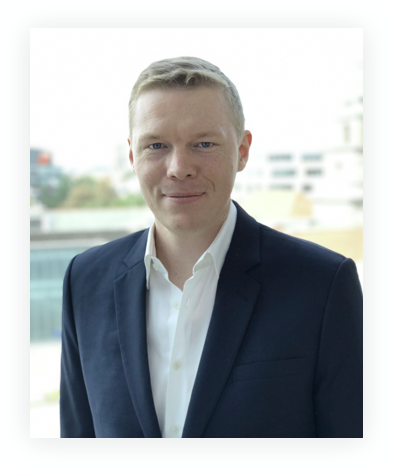 Nikolas Langes
Managing Partner
Prior to founding 3CC Partners, Nikolas was Managing Director of his self-founded flight search algorithms company, which he ran as a businessman. Nikolas has built the company from his own resources and with grants from Google, Microsoft and government programs for the promotion of high-tech companies.
Nikolas has sold his company to an American company with more than $4 billion in annual sales, >3,500 employees and headquarters in New York. He led and structured this transaction and accompanied the post merger integration process with the company's top management. The integration of his company's technology into the buyer's existing platforms has led to a significant increase in sales. After the sale, Nikolas spent two years as Senior Director in the group and as Advisor & Investment Committee Member accompanied the investment decisions of the group in companies.
Prior to that, Nikolas helped build today's leading eCommerce online retailer in Southeast Asia and was based in Bangkok, Thailand for some time.
Nikolas brings a wealth of expertise, experience and network in the following areas:
Corporate Finance & Valuations
Controlling & Accounting
Financial modelling
Advanced Financial Econometrics
Software Algorithms & AI
M&A and due diligence processes
Growth strategies
Digitization strategies
Business Development & Partnerships
Nikolas holds a Master of Science (MSc) in Finance from Imperial College in London, England and a Bachelor of Science (BSc) in Economics & Business Economics from Erasmus University in Rotterdam, The Netherlands.
Read more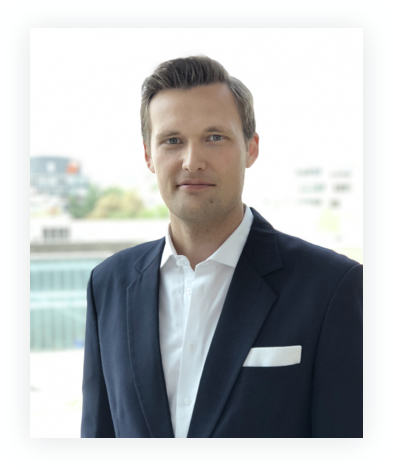 Simon Specka
Managing Partner
Simon is an entrepreneur with a lot of experience in the digital sector and was active for more than 6 years in his self-established and established companies as managing director / CEO, shareholder and member of the advisory board. Simon has built up, developed and managed companies from 0 to approx. 75 employees as managing director. Within the scope of this entrepreneurial experience, Simon has structured more than €20 million in equity capital, debt capital, bank financing or state subsidies as an entrepreneur himself or actively accompanied these processes in an advisory capacity. During this time, Simon has also gained extensive management experience and managed more complex restructurings and transactions and therefore knows all the ups and downs of active entrepreneurship. His first company, which he founded during his studies, was sold by Simon to an English company listed on the London Stock Exchange.
In parallel to his own start-ups, Simon has been involved in the digitalisation of medium-sized companies and has acted in an advisory capacity. Previously, he was based in South East Asia as an Associate Consultant and supported European SMEs in their Asian expansion.
Simon brings a wealth of expertise, experience and network in the following areas:
Corporate Finance
M&A and due diligence processes
Growth strategies
Online Marketing & Tracking
Development of personnel & HR management systems
Establishment and management of software & product management teams
Product Management, Initiation & Implementation of Product Innovations
Digitization strategies
Change Management & Restructuring
Sales & Business Development
Simon studied Innovation Management & Entrepreneurship in Manchester, England and International Business Administration (BA) in Wiesbaden, Germany. He focused on entrepreneurship, high technology entrepreneurship, innovation, personnel management, idea validation, strategy, marketing and business psychology.
Simon's strengths lie in the innovative combination of various options, the development of technically complex products and solutions, personnel development and the introduction of digital transformation processes.
Read more